Some of you may know that Illustrious'
Third Anniversary
is on its way. So to celebrate, Illustrious Forums has a new layout! This is probably one of my favorite layouts and if you haven't seen it yet, so do go visit and celebrate with us! Tell us what you think of the new look, we'd love to hear what you think. ♥ There are some exciting things coming out this summer as well, so members do stay active or you might just miss out!

Did I mention that Illustrious' main website has had a makeover as well?

There are also some new activites going on within the forum.
Important Dates
* 3/16/09 -
The Banner Challenge
ends.
* 3/18/09 -
Round 03 Movie Poster Challenge
deadline.
* 3/22/09 -
March Donor Raffle
.
* 3/22/09 - New forum layout!
"This Journey"
* 3/28/09 -
The Lyrical Challenge
&
The Icon Variation Challenge
ends.
* 3/22/09 -
Movie Challenge Round 04
deadline!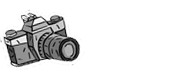 And congrats to
honeybri
for winning our
donor raffle
!
As well as giving a congrats to
Inditee
, on this weeks
AOTW
!
Current Music: T.I. - Dead and Gone Feat. Justin Timberlake